Following Government Advice the STORE IS OPEN NOW normal hours 7 days a week 
With Social Distancing customer numbers in store will be limited
Web site sales as normal
Orders are usually dispatched within 3-7 working days (This may be slightly longer in Nov & Dec)
Upgrades and Repairs by Appointment only
email bookings@ac-technology.co.uk for appointment
Crusader i9 9900k Coffee Lake Z390 32GB 2TB SSD Gaming PC RTX 2080 SUPER 2080 TI AC219
£1,99500

£1,995.00

Save £704
---
---
For those with a higher budget you know that a dedicated graphics card can give better performance in gaming.
These systems can handle not just  gaming, but also office work, homework, music, graphics and video editing apps with ease.
THIS SYSTEM HAS 100% ALL NEW COMPONENTS
i9 9900K Turbo up to 5GHZ turbo (liquid cooled)
with a massive 8 Cores and 16 threads
Cooler: Liquid CPU Cooler - Brand may vary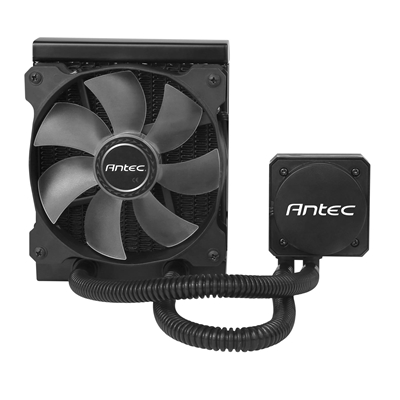 DESIGNED FOR THE WORLD'S BEST GAMERS : Experience exceptional performance, immersive entertainment and simple convenience with 9th Gen Intel Core processors. The i9 9900K processor extends all the capabilities that users love from previous generation CPUs with even more advanced innovations that deliver new levels of performance immersing you into your computer on a variety of form factors. The i9 9900K features all the latest Intel technologies to allow you to have the best computing experience, and this particular CPU is unlocked allowing you to overclock it to your gaming or production needs for additional performance headroom. 8 physical cores combined with Intel's Hyper Threading Technology provides you with a colossal total of 16 processing threads so you can multitask like a pro.


GAME, RECORD AND STREAM WITHOUT COMPROMISE
The 9th Generation Intel Core processors redefine mainstream desktop PC performance. The i9 9900K features eight cores for more processing power and effortless multi-tasking. The Unlocked feature on this chip allows for overclocking enabling you to tweak the performance. Intel Turbo Boost 2.0 technology has also increased the maximum turbo frequency of 5.0 GHz, and it features up to 16 MB of cache memory for ultra smooth gameplay and responsiveness. The 9th gen i9 processor allows you to enjoy excellent gaming and VR experiences.
Immersive VR Experience
PUT YOURSELF IN THE GAME A high-performance processor is key to achieving a balanced platform to make your VR experiences great. Attach your premium head-mounted display (HMD) to an Intel Core i9, i7 or i5 processor based PC, and prepare to be amazed. The performance of the 9700K processor allows for a very smooth virtual reality experience. Keep in mind that great VR experiences involve the entire platform, not just any one component. The ideal combination of processor, graphics, I/O connectivity, display, and audio are required, but be assured that this 9th Gen i7 Intel Processor won't let you down.
Memory Corsair 32GB Fast DDR4 3000MHZ System RAM
Motherboard

Asus Prime Z390-A

TUNE IT YOUR WAY WITH AI OVERCLOCKING

INTELLIGENT CONTROLASUS AI Overclocking makes automatic tuning faster and smarter than ever before. Available in Windows or directly through the UEFI, it profiles the CPU and cooling to predict the optimal configuration for each individual system.

5-WAY OPTIMIZATION

OVERCLOCKING INTELLIGENCETake care of complex tuning with just one click. ASUS 5-Way Optimization is a system-wide tuning utility that overclocks the processor and tunes fan speeds to ensure the best balance between cooling and acoustics. The automated CPU tuning feature of 5-Way Optimization leverages the same on-board intelligence as AI Overclocking, but goes further by running a Prime95 based stress test to deliver a result that's well-tuned from the beginning.

1 x M.2, 22-42/60/80, PCIe/SATA
1 x M.2, 22-42/60/80/110, PCIe
3 x PCIe 3.0 x1
1 x PCIe 3.0 x16
1 x PCIe 3.0 x16 (x4 Bandwidth)
1 x PCIe 3.0 x16 (x8 Bandwidth)
1 x Center/Subwoofer Speaker Out
1 x Line In
1 x Line Out
1 x Mic-In
1 x PS/2 Keyboard/Mouse Combo
1 x Rear Speaker Out
1 x RJ-45
1 x S/PDIF-Out (Optical)
2 x USB 2.0
2 x USB 3.1 Gen1 Type-A
3 x USB 3.1 Gen2 Type-A
1 x USB 3.1 Gen2 Type-C
Storage 2TB SATA Hard drive NVME (M.2)  Options (Options changed 26-6-20)
Graphics Card RTX 2080 SUPER or RTX 2080Ti
600w High end 80 plus Quality PSU
Internal 300mbs wifi
Case - Gamemax Crusader RGB
 Brand new for 2019 Game Max are proud to introduce the Game Max Crusader with four Game Max Mirage fans included, it is made with a very simple and classic design, it comes with a tempered glass front panel and an attractive tempered glass left side panel. With the Crusader a PWM hub is included you can control your fans by Choosing RGB SYNC or manual mode, that works in tandem with your built-in PWM hub located behind the M/B panel, which provide normal 3pin fans to share the PWM auto speed function. Making this an ideal silent solution for the gaming enthusiast with an excellent cooling solution to help to keep the computer temperature low. The 2 x USB3.0 ports allow the user to connect to most media storage devices. The Crusader can fit up to 5 HDDs, 3 x 2.5" HDD / SSD and 2 x 3.5" HDDs. 

In line with the Game Max ethos this case offers style, performance and the ultimate experience.
Crusader with Game Max Mirage Fans

 

- The Crusader includes four Game Max 120mm Mirage Rainbow RGB fans to keep your build constantly cool and you can add some stunning LED lighting effects. Please Note these fans are not fitted.
Design

 

- The Crusader is a premium designed Mid - Tower gaming case with 4mm tempered glass front panel and left side panel to showcase your build.s an RGB + PWM Hub (V1.5) controller allows you to connect to 5 3pin fans (Speed controlled by PWM signal). The speed is auto controlled by the PWM signal.
Lighting

 

- Included is an RGB + PWM Hub (V1.5) controller allows you to connect to 5 3pin fans (Speed controlled by PWM signal). The speed is auto controlled by the PWM signal.
Sync Mode

 

- The RGB + PWM controller has the ability to connect to on board RGB headers from the motherboard to offer you full RGB lighting control with a variety of functional presets for the built - in RGB control software through your motherboard.
LED Button

 

- An LED button included via the top panel allows you to control your fans even if you are using a motherboard that is not RGB functional, so you don't miss out.
RGB Mystic Light Sync

 

- With the convenience of Mystic Light Sync, you can control RGB LED solutions to customise your computer lighting from other supported peripherals, such as RGB CPU/System Coolers, Memory Modules, Cases, HDDs, Keyboards, Mice, Mouse Pads, Headsets and LED Strips.
High Efficiency Cooling System

 

- You can fit up to 6 fans in the Crusader, which complements well with the greater space to give you optimised airflow.
Removable Dust Filters

 

- Two dust filters included with the Crusader protects your chassis from dirt and dust and helps it perform to its maximum.
USB3.0

 

- Support an incredible performance, the two USB3.0 ports that are included offer transmission speeds of 5 (Gbps).
CORONAVIRUS UPDATE
Our shop is now open normal hours but with social distancing in place restricting numbers to 3 at any time in store.
Please be aware that some Case Styles may not be available due to COVID restrictions so we may have to replace the case with a similar design. If you need to check on a case style before ordering please call 0151 228 2288. 
We Deliver both LOCAL and NATIONAL See below for how!
1. LOCAL EVENING DELIVERY - Includes St Helens, Widnes, Liverpool, Warrington, Wirral, Chester, Manchester, Southport, Bolton, any area within the M60 or within a 25 mile radius of Liverpool. We deliver these areas with our own driver who delivers in the evening so please don't add a work address unless you are there in the evening. Delivery is normally within a few working days from your order but are not confirmed until the delivery day. You will be called by our mobile number which will be in your confirmation email.
If you are unsure of your area being within our local driver area or need a delivery on a specific day please email us before ordering. You can also contact us by phone on 0151 228 2288 or by email enquiries@ac-technology.co.uk
Some areas slightly outside may also be delivered during the evening but may not be within 3 days.
2. COURIER DELIVERY - If you are outside of our area or are only available during the day please choose our courier service. We ship within a few days but delivery may take up to 48 hours and is only working days and hours. Delivery is between 9am and 6pm.

 Contact us by Telephone 0151 228 2288 our opening hours are Monday to Friday 10am to 6pm and Sat & Sun 12-5pm
When you buy from us you are buying from a highly experienced and qualified team of engineers who have been in the business for over 22 years. All PCs are constructed using some of the industries best quality components, then built professionally and tested thoroughly so we can give you a 3 year warranty with confidence. All PC peripherals, Cases, Power Supplies and Graphics cards are Brand New. All Ryzen and Coffee lake systems are 100% New Components from major brands. The most important part of a PC system is the graphics card when it comes. If you want more information please check out our FAQ
All Computers are provided with a USB Wireless adapter. This is great for computers close to the router. If you are further away from your router or wish to play online gaming we recommend the internal LAN or add an internal wireless card available from Accessories.
All images and videos are for illustration purposes, Graphics Cards are all major brands and brand new.
Where videos show specifics and game play for a card please note that the model provided will match or exceed the chipset shown.

Please note that computers do not produce sound unless you attach PC speakers, headphones or a Screen with built in speakers. You can add these in our accessories section.