Following Government Advice the STORE IS OPEN NOW normal hours 7 days a week 
With Social Distancing customer numbers in store will be limited
Web site sales as normal
Orders are ususally dispatched within 1-4 working days
Upgrades and Repairs by Appointment only
email bookings@ac-technology.co.uk for appointment
Abyss I9 9900K 8 CORE COFFEE LAKE 32GB 2TB SSD GAMING PC RTX 2080 TI AC327
£2,49500

£2,495.00

Save £300
---
---
For those with a higher budget you know that a dedicated graphics card can give better performance in gaming.
These systems can handle not just  gaming, but also office work, homework, music, graphics and video editing apps with ease.
I9 9900K TURBO UP TO
5GHZ TURBO (LIQUID COOLED)

WITH A MASSIVE 8 CORES AND 16 THREADS
Cooler: Liquid CPU Cooler - Brand may vary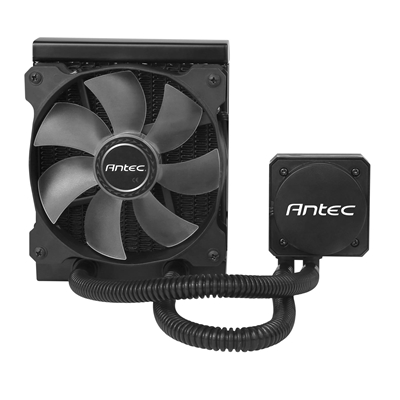 DESIGNED FOR THE WORLD'S BEST GAMERS : Experience exceptional performance, immersive entertainment and simple convenience with 9th Gen Intel Core processors. The i9 9900K processor extends all the capabilities that users love from previous generation CPUs with even more advanced innovations that deliver new levels of performance immersing you into your computer on a variety of form factors. The i9 9900K features all the latest Intel technologies to allow you to have the best computing experience, and this particular CPU is unlocked allowing you to overclock it to your gaming or production needs for additional performance headroom. 8 physical cores combined with Intel's Hyper Threading Technology provides you with a colossal total of 16 processing threads so you can multitask like a pro.


GAME, RECORD AND STREAM WITHOUT COMPROMISE
The 9th Generation Intel Core processors redefine mainstream desktop PC performance. The i9 9900K features eight cores for more processing power and effortless multi-tasking. The Unlocked feature on this chip allows for overclocking enabling you to tweak the performance. Intel Turbo Boost 2.0 technology has also increased the maximum turbo frequency of 5.0 GHz, and it features up to 16 MB of cache memory for ultra smooth gameplay and responsiveness. The 9th gen i9 processor allows you to enjoy excellent gaming and VR experiences.
IMMERSIVE VR EXPERIENCE
PUT YOURSELF IN THE GAME A high-performance processor is key to achieving a balanced platform to make your VR experiences great. Attach your premium head-mounted display (HMD) to an Intel Core i9, i7 or i5 processor based PC, and prepare to be amazed. The performance of the 9700K processor allows for a very smooth virtual reality experience. Keep in mind that great VR experiences involve the entire platform, not just any one component. The ideal combination of processor, graphics, I/O connectivity, display, and audio are required, but be assured that this 9th Gen i7 Intel Processor won't let you down.
Memory RGB Corsair 32GB Fast DDR4 3000MHZ System RAM
Motherboard Asus prime Z390-A (OR EQUIVALENT)
Storage

 

2TB

 

SATA Hard drive

 

480GB SSD
Graphics Card

 

RTX 2080 Ti
600w High end 80 plus Quality PSU
Internal

 

300mbs

 

wifi
Case - Abyss Full
CORONAVIRUS UPDATE
Our shop is now open normal hours but with social distancing in place restricting numbers to 3 at any time in store.
Please be aware that some Case Styles may not be available due to COVID restrictions so we may have to replace the case with a similar design. If you need to check on a case style before ordering please call 0151 228 2288. 
We Deliver both LOCAL and NATIONAL See below for how!
1. LOCAL EVENING DELIVERY - Includes St Helens, Widnes, Liverpool, Warrington, Wirral, Chester, Manchester, Southport, Bolton, any area within the M60 or within a 25 mile radius of Liverpool. We deliver these areas with our own driver who delivers in the evening so please don't add a work address unless you are there in the evening. Delivery is normally within a few working days from your order but are not confirmed until the delivery day. You will be called by our mobile number which will be in your confirmation email.
If you are unsure of your area being within our local driver area or need a delivery on a specific day please email us before ordering. You can also contact us by phone on 0151 228 2288 or by email enquiries@ac-technology.co.uk
Some areas slightly outside may also be delivered during the evening but may not be within 3 days.
2. COURIER DELIVERY - If you are outside of our area or are only available during the day please choose our courier service. We ship within a few days but delivery may take up to 48 hours and is only working days and hours. Delivery is between 9am and 6pm.

 Contact us by Telephone 0151 228 2288 our opening hours are Monday to Friday 10am to 6pm and Sat & Sun 12-5pm
When you buy from us you are buying from a highly experienced and qualified team of engineers who have been in the business for over 22 years. All PCs are constructed using some of the industries best quality components, then built professionally and tested thoroughly so we can give you a 3 year warranty with confidence.
All Computers are provided with a USB Wireless adapter. This is great for computers close to the router. If you are further away from your router or wish to play online gaming we recommend the internal LAN or add an internal wireless card available from Accessories.
All images and videos are for illustration purposes, Graphics Cards are all major brands.
Where videos show specifics and game play for a card please note that the model provided will match or exceed the chipset shown.

Please note that computers do not produce sound unless you attach PC speakers, headphones or a Screen with built in speakers. You can add these in our accessories section.