Ryzen 5 2600 RGB Case RTX 2060 2070 2080 2TB & 480GB SSD Gaming PC
ALL OUR PCS INCLUDE A COMPREHENSIVE 3 YEAR WARRANTY PLUS ANTIVIRUS SOFTWARE, OPERATING SYSTEM,  OFFICE AND VLC SOFTWARE PLUS WIFI, READY TO USE STRAIGHT FROM THE BOX.
All of our graphics cards are genuine, brand new boxed cards.
These systems can handle not just  gaming, but also office work, homework, music, graphics and video editing apps with ease.
Includes:
Gaming Tower with Colour Changing LEDs
Windows 10
Internal 300mbps

 

Wireless adapter and LAN for internet connectivity
Summary
CPU - AMD Ryzen 5 2600 Processor
Memory - 16GB DDR4 3000MHz
Storage - 2TB hard drive and 480GB SSD
Case - Choice of Crusader, Polaris, Hush or Tor Pro
Motherboard - B450 ATX
Power - 600W

Specifics:
Processor AMD Ryzen 5 2600 6 Core
3.4GHZ 3.9GHz Turbo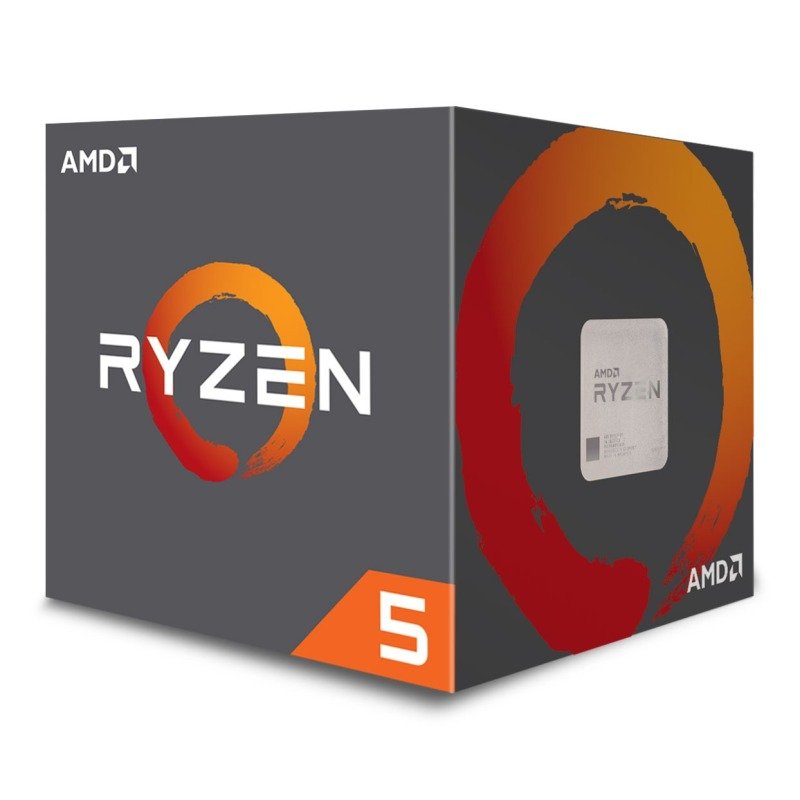 Memory

 

16GB Fast DDR4 3000MHz Corsair Vengeance System RAM
Motherboard

 B45

0 Micro ATX BOARD (Major brands normally MSI or Gigabyte)

Storage 2TB SATA Hard drive and 480GB SSD  

Graphics Card 
RTX 2060
RTX 2070
RTX 2080 

Case - Choose from:

Crusader: 



Brand new for 2019 Game Max are proud to introduce the Game Max Crusader with four Game Max Mirage fans included, it is made with a very simple and classic design, it comes with a tempered glass front panel and an attractive tempered glass left side panel. With the Crusader a PWM hub is included you can control your fans by Choosing RGB SYNC or manual mode, that works in tandem with your built-in PWM hub located behind the M/B panel, which provide normal 3pin fans to share the PWM auto speed function. Making this an ideal silent solution for the gaming enthusiast with an excellent cooling solution to help to keep the computer temperature low. The 2 x USB3.0 ports allow the user to connect to most media storage devices. The Crusader can fit up to 5 HDDs, 3 x 2.5" HDD / SSD and 2 x 3.5" HDDs. 

In line with the Game Max ethos this case offers style, performance and the ultimate experience.

Polaris:

Game Max Polaris is made with a very simple and classic design, it comes with a tempered glass front panel and an attractive tempered glass side panel on the left side. It has 1 remote controller which allows you to control your LED's freely. 3 x 120mm RGB fans on the front and 1 x 120mm RGB fans on the rear are included, which makes this an ideal solution for the gaming enthusiast and an excellent cooling solution to help to keep the computer temperature low. The 2 x USB3.0 / USB2.0 allow the user to connect to most media storage devices.

Please note the main image shown is for visual purposes only. The fan included is RGB (solid RGB colours only) and not a spectrum fan (where the colours merge).

Key Features



 

I/O Ports - The 2 x USB3.0 / USB2.0 and HD Audio.
Remote Controller - 1 remote controller controls the LED's freely.
Water-Cooling Support - Front panel supports a 240mm radiator and the back of the case supports a 120mm radiator.
Fans - 3 x 120mm RGB fans on the front,1 x 120mm RGB fans on the rear. Colours include Red, Blue, Green, Cyan, Yellow, Orange and Purple.
Front & Side Panel - With a tempered glass front panel and an attractive tempered glass side panel on the left side allows users to show off there internal components.

 

HUSH: 

With a brand new 2018 range Game Max have introduced the Game Max Hush RGB Silent Gaming case it comes with soundproofing for the gaming enthusiast who wants a cool and quiet rig - the built-in sound dampening matting will keep your system quiet and allow you to hear what you want to be hearing. With a very simple and classic design, it comes with a tempered glass front panel and a full tempered glass left side panel. The Hush has 1 fan controller on the top allowing you to control the speed of your fans quickly and efficiently.

Along with the fan controller there is a LED button allowing easy access when changing the colour of your RGB fan at the back once connected to the PCB hub. The Hush has three fans included 1 x 120mm Single-Ring Halo RGB fan at the back and 2 x 120mm black frame white bladed fans at the front which makes this an ideal solution for the gaming enthusiast and an excellent cooling solution to help to keep the computer temperature low. The 1 x USB3.0 and 2 x USB2.0 allow the user to connect to most media storage devices. In line with the Game Max ethos this case offers style, performance and the ultimate experience.

Please note the main image shown is for visual purposes only. The fan included is RGB (solid RGB colours only) and not a spectrum fan (where the colours merge).

Key Features



 

I/O Ports - 1 x USB3.0 and 2 x USB2.0 and HD Audio.
Fan Controller - 1 fan controller included on the top of the Hush allowing you to control your fan speeds to better suit your needs.
Tempered Glass - Full tempered glass on the front and left side panel allowing the user to show their internal components form all angles.


Fans - 2 x 120mm black frame with white bladed fans at the front and 1 x 120mm Single-Ring Halo RGB fan at the back, increase airflow and add colour to your chassis.
PCB Hub - A PCB hub included with the Hush supports a total of 10 devices, once connected to the hub you can control the speed and the mode of your fans.
LED Button - The LED button on the I/O panel allows the user to change the colour of the Single-Ring Halo RGB fan quickly and efficently.
Removable Dust Filter - A dust filter on the bottom of the Hush helps to prevent dust from getting into your build and helps improve the performance of your chassis.

 

TOR PRO:

High-Performance Full Tower case with a full tempered glass left side panel and front panel to showcase the inside of your rig. Comes equipped with three 140mm Edge addressable RGB fans in the front panel and one 140mm Edge addressable RGB fan in the rear of the case. Addressable RGB fans can be controlled using one of three ways: RGB LED control button on top of the case, RGB remote control or addressable RGB motherboard. Includes a to-port hub with PWM control functions.

Key Features



We Deliver both LOCAL and NATIONAL See below for how!

 

1. LOCAL EVENING DELIVERY - Includes St Helens, Widnes, Liverpool, Warrington, Wirral, Chester, Manchester, Southport, Bolton, any area within the M60 or within a 25 mile radius of Liverpool. We deliver these areas with our own driver who delivers in the evening so please don't add a work address unless you are there in the evening. Delivery is normally within a few working days from your order but are not confirmed until the delivery day. If you are unsure of your area being within our local driver area or need a delivery on a specific day please message us via Facebook before ordering. You can also contact us by phone on 0151 538 6812 or by email enquiries@ac-technology.co.uk

Some areas slightly outside may also be delivered during the evening but may not be within 3 days.

2. COURIER DELIVERY - If you are outside of our area or are only available during the day please choose our courier service. We ship within a few days but delivery may take up to 48 hours and is only working days and hours. Delivery is between 9am and 6pm.


 Contact us via FACEBOOK or by Telephone 0151 538 6812 our opening hours are Monday to Friday 10am to 6pm and Sat & Sun 12-5pm